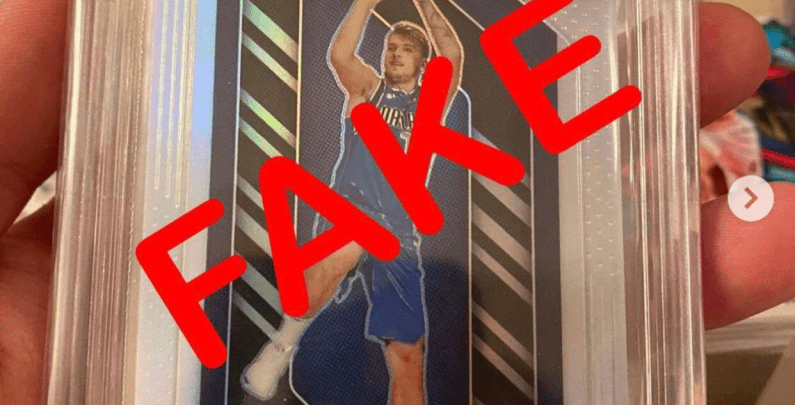 Beware: Fake BGS slabs do exist
Beckett Grading Services (BGS) has confirmed the existence of counterfeit graded card holders.
A social media post on November 12, 2020 terrified sports card collectors and sent them scrambling to check their slabs.
So far, it's believed the cards inside the holders are real, but the BGS cases are fake.
A card collector on Instagram posted another fake BGS slab. This time with a 2018-19 Panini Prizm Silver Luka Doncic Rookie card.
Beckett is a company used to controversy.
Greg Lindberg, the founder and chairman of the investment company that owns Beckett, was sentenced to 7 years in federal prison in 2020 for his scheme to bribe an elected official in North Carolina.
In 2019, Beckett's Vice President Jeromy Murray and Regional Sales Manager Derek Ficken were forced to testify in a case between Upper Deck v Leaf Trading Cards. A former BGS & current Leaf employee was found to receive an unusual amount of "Black Label 10" grades.
Company President, Sandeep Dua, was accused in a 2015 lawsuit to have severely mistreated employees.
The lawsuit alleged Dua's non-stop bullying and unethical conduct caused an employee to suffer a mental breakdown in August 2014.