SUBMISSION PREP
A properly prepared submission is important to expedite the process at PSA. PSA has gone on record to state that submissions not placed in semi-rigid cases may delay the process. We feel it is important, and if you don't want to do this, we will gladly provide this service. We re-sleeve cards for $2/card.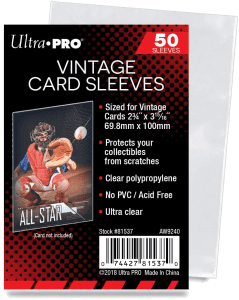 Vintage sleeves are important, they are larger than a standard card sleeve, this helps eliminate the chance of dinging a corner while placing the card in the sleeve. It also allows additional space at the top and when properly placed in the semi-rigid case, allows the sleeve to be easily extracted.
Card Saver I (IV for thick cards) are the standard we use when available. They have been the recommended semi-rigid case by both PSA and BGS. They have had limited availability recently, so we have also grown to like the BCW version.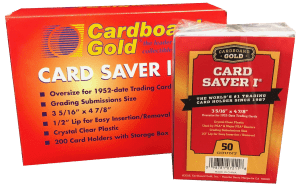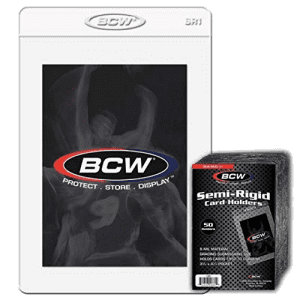 The BCW SR1 semi-rigid case is a great alternative to the Card Saver I. We have found very little difference between these brands and recommend either based on availability and cost.